Going to The Battery Show. Come visit Voltaiq at Booth 1811.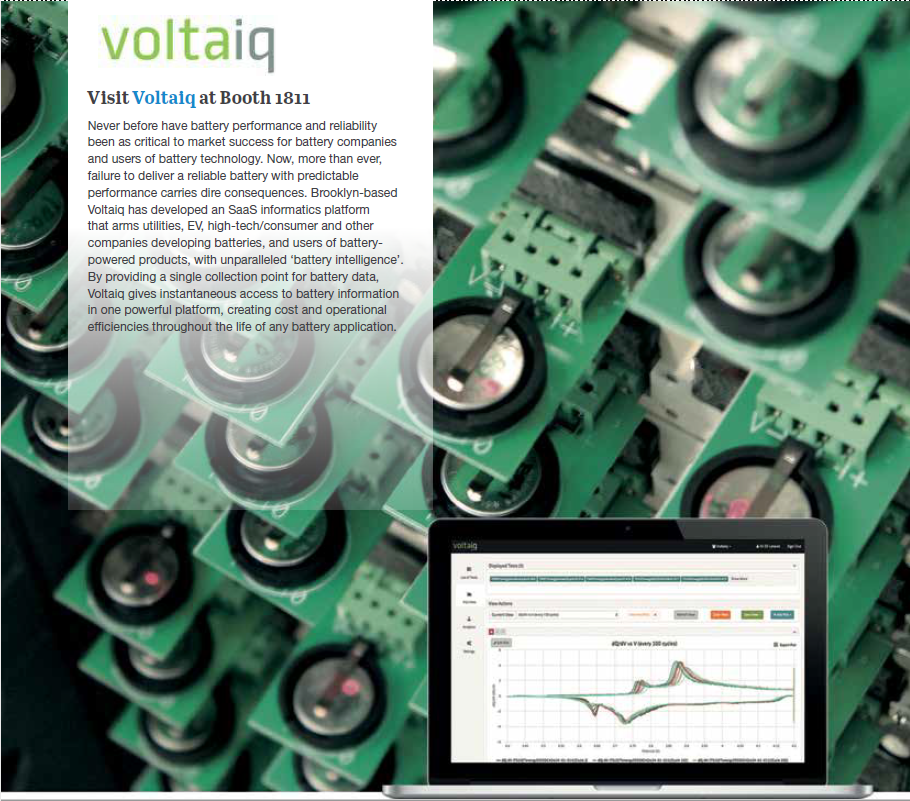 Voltaiq is the only comprehensive battery intelligence platform purpose-built to track energy storage devices from early R&D through their lifetime in the field. Voltaiq will help you increase productivity, drive innovation, and improve battery performance and reliability.
From the Organizaers: The Expo for Advanced Batteries (http://www.thebatteryshow.com/)
Taking place September 13-15, 2016, in Novi, Detroit, Michigan, The Battery Show 2016 is the premier showcase of the latest advanced battery technology. The exhibition hall offers a platform to launch new products, make new contacts and maintain existing relationships. With more qualified buyers and decision makers than any other event in North America, The Battery Show 2016 is the key to unlocking your future business opportunities.
The Battery Show is attended by engineers, project managers, technical leaders, buyers and senior executives concerned with advanced energy storage and will host the very latest advanced battery solutions for electric & hybrid vehicles, utility & renewable energy support, portable electronics, medical technology, military and telecommunications.